General Manager, Operations, and Principal, International College of Manitoba,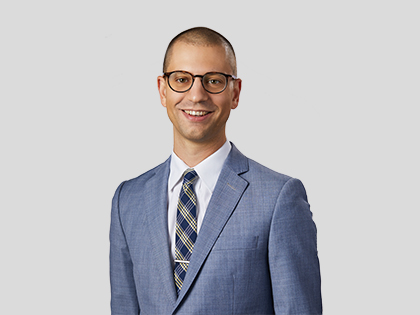 Robert Daudet is General Manager, Operations for Navitas Canada and Principal at the International College of Manitoba (ICM) in Winnipeg.
Robert has been with Navitas since 2011 having served in a variety of capacities, including recruitment, digital marketing, academic management, and now in senior leadership. He has a demonstrated history in the higher education industry.
Robert has presented at a variety of conferences, including the Canadian Bureau for International Education (CBIE) and Canadian Association of College and University Student Services (CACUSS) on topics including optimizing the pre-arrival experience, enhancing the student experience at all stages of the study lifecycle, and first-term student support programming.
Robert is currently Vice-President of the Manitoba Council for International Education (MCIE). He is a University of Manitoba and University of Edinburgh alumnus, having most recently completed an MSc in Digital Education with a dissertation focused on how motivational profiles of students in remedial mathematics courses impact engagement with digital learning tools.
Robert seeks to embrace students' preferences for technology by seeking innovative ways to have a positive impact on the student experience and thereby increase student satisfaction and success. 
A true Manitoban at heart, Robert enjoys curling in the winter, having previously represented Manitoba at the 2SLGBTQ+ national championship five times.