Do you have questions about Navitas in Canada? Simply email us at canada.info@navitas.com or fill out the form below and a member of the team will get back to you as soon as possible.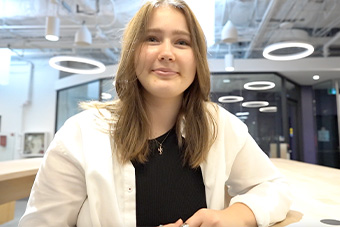 What Our Students Say
"There are so many events for the students. The are really keen and eager — that's great and comforting to see. If you have any questions or concerns about anything, the staff are so quick to respond.
One of the best things about TMUIC is the diversity amongst the students. There are students from all over the world. Since we're all international, it's easier to communicate with each other, because we're all at the same level of English."
Valeriia, Toronto Metropolitan University student