President and CEO, University Partnerships North America (UPNA)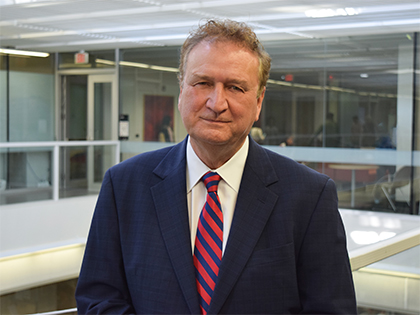 Dr. Brian J.R. Stevenson joined Navitas in January 2019 as President and CEO of its North America University Partnerships division. An established leader in both academia and government, Dr. Stevenson has built an impressive record of achievements over more than two decades in campus internationalization, international relations, and foreign policy.
He most recently served as the 2018-19 Fulbright Research Chair in the US-Mexico Studies Center of the School of Public Policy and Study at the University of California, San Diego (UCSD).
From 2010-2017, Dr. Stevenson served as President and Vice-Chancellor of Lakehead University, a comprehensive public research institution with two campuses in Ontario, Canada. While at Lakehead, Dr. Stevenson was also a professor in the Faculty of Business Administration.
Prior to taking the helm at Lakehead, Dr. Stevenson served at the University of Winnipeg in Manitoba, Canada as provost and Vice-President, Academic from 2006 to 2010, where he was also a professor in the Faculty of Business and Economics.
He began his career at the Instituto Tecnológico Autónomo de México (ITAM) in Mexico City and later accepted an appointment as the Imperial Oil/Royal Bank Visiting Associate Professor of International Business at the University of Alberta School of Business.
He then served as a senior policy advisor to the Canadian Ministers of International Trade and Foreign Affairs in Ottawa before returning to the University of Alberta as Vice-Provost and Associate Vice-President (International) and associate professor at the School of Business.
Brian grew up in the United States, Canada and Mexico is fluent in English and Spanish, and holds a BA (Honours) and MA from the University of Victoria in British Columbia, and a doctorate from Queen's University at Kingston, Ontario. He is also a Fellow of United College at the University of Winnipeg.