Head of Human Resources, Navitas North America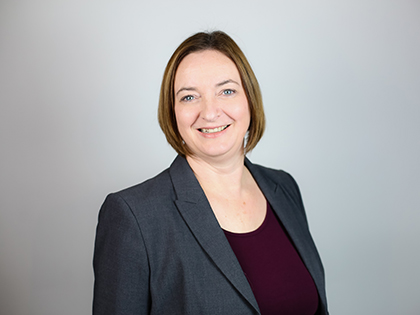 Marj joined Navitas North America in October 2022 as Head of Human Resources. With more than 20 years of experience in the post-secondary sector in Canada including background in human resources, academic administration, and international education, she is known for her ability to build collaborative relationships and find strategic solutions.
Most recently, Marj was Director of HR Service Partnerships at the University of Alberta in Edmonton, Alberta, where she led a team providing comprehensive HR support to leaders, managers and employees. Her career in post-secondary education began with University of Alberta International as Director of Administration where she supported the University's international initiatives including partnership development, student recruitment, support services, and study abroad programs. She was a trusted advisor to leaders at all levels and had exposure to governance, academic administration, student services and operations. Marj also has a background in the development and delivery of recreation and sport programming, and volunteer management.
Approachable and team-oriented, Marj has successfully guided and mentored individuals while fostering collective efforts in support of organizational goals. She is curious, thoughtful and an authentic leader who isn't afraid to roll up her sleeves when all hands are required. She lives in St. Albert, Alberta, with her family.