Interim College Director, International College of Manitoba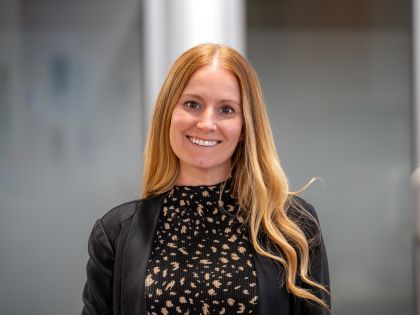 Marlo Hudson is the Interim College Director of International College of Manitoba (ICM) at the University of Manitoba in Winnipeg, Manitoba, responsible for day-to-day college operations, and overall leadership and management of college staff.
Previously ICM's Associate Director (Academic), Marlo first joined Navitas in 2014, starting in marketing and recruitment, moving into advising/student leadership support, and academic success. She is currently the chair for the Professional Development Committee for the Manitoba Council for International Education and has previously served on CBIE's International Network of Tomorrow's Leaders Conference Subcommittee as both Associate and Lead.
Marlo is a graduate of the University of Winnipeg with a Bachelor of Business Administration with a double concentration in Marketing and Human Resource Management and has a certificate in Intercultural Studies from the University of British Columbia. She lives in Winnipeg, Manitoba with her daughter and dog.