Head of Communications, Public Affairs and Strategy, Navitas North America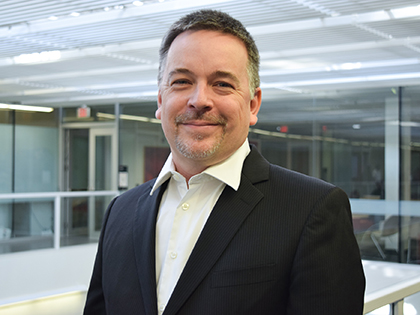 Dan Hurley is responsible for leading engagement with governments and external stakeholders, developing communications and ESG strategies, overseeing regulatory compliance, providing advice and analysis on education and immigration issues, and supporting the President & CEO of Navitas North America and its leadership team.
Prior to joining Navitas North America in 2022, he held senior external relations and advancement roles at the University of Winnipeg, Vancouver Island University, and Pearson College UWC (United World College). He was also chief of staff to the Canadian Minister of the Environment, senior advisor to the Minister of Intergovernmental Affairs, an assistant to Members of Parliament from Manitoba, Alberta and Québec, a CBC Radio journalist, and a reserve officer with the Canadian Armed Forces.
His proudest achievements include launching one of the first tuition waiver programs for former youth-in-care at a Canadian university, successfully completing a major capital campaign, and mentoring emerging leaders to achieve success.
Dan is an active volunteer including as President of the Quadra Education Foundation, an examiner with the Canadian Public Relations Society, and past chair of the Vancouver Island Economic Alliance. He holds a Bachelor of Arts from the University of Winnipeg, a Master of Journalism from Carleton University, and an Accreditation in Public Relations.
Originally from Winnipeg, Dan is Red River Métis and has lived and worked in regions across Canada. He now resides with his family on the unceded territories of the Snuneymuxw peoples on Gabriola Island, British Columbia.