Head of Sales, Navitas North America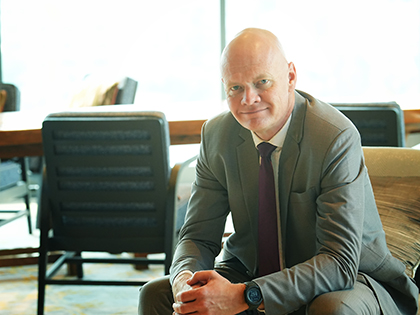 Mark Peters is responsible for sales activities for University Partnerships North America. He was previously Marketing Director for the International College of Manitoba, where he led the team which orchestrated significant growth for the college both in total enrolment and in student diversity.
Prior to joining Navitas in 2012, Mark spent 15 years in the Winnipeg aerospace industry where he held a variety of marketing, strategy, business development, and leadership roles. In 2022, he was short-listed for the Navitas INSPIRE Intrapreneur Award.
Mark was born and raised in Winnipeg and holds a Bachelor of Commerce (Honours) degree from the University of Manitoba.